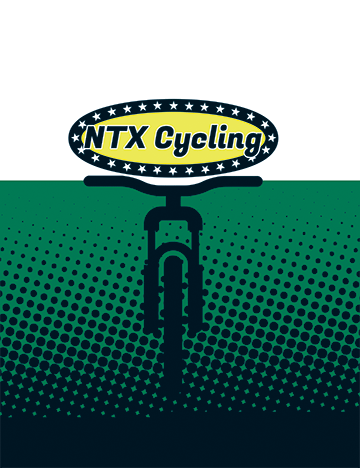 Various Locations Across DFW – See Practice Groups Below
North Texas NICA Cycling is a National Interscholastic Cycling Association team that was started in Prosper, Texas but now has practice groups all across the DFW metroplex. Our team is a composite team consisting of any area middle or high school student interested in racing mountain bikes. We have riders of all levels including first time riders and elite athletes looking to become professional racers.  If you enjoy riding mountain bikes, we have a spot for you. 
Full Team: There will be a full team practice each weekend at a different DFW area trail. All riders are encouraged to attend the weekend practice. Dates and times will be listed on TeamSnap. 
Northeast: Erwin Park, McKinney, TX – Tuesday Evenings
East: Rowlett Creek Preserve, Rowlett, TX – Monday Evenings
North: Northshore, Flower Mound, TX – Thursday Evenings
West: Gateway Park, Fort Worth, TX – Monday Evenings
OTHER LOCATIONS AND PRACTICE TIMES MAY BE ADDED
Get to know the coaches behind North Texas NICA Cycling. We come from all walks of life and are united in our love for mountain biking and youth development. We are fortunate to be working with some of the best competitors in the industry and some really cool peeps. We cannot wait to share our passion for the sport and help youth find their place and develop leadership skills – both on and off the bike. 

HEAD COACH - Tim Hay
Tim is the Head Coach of NTX NICA and an avid cyclist. Tim was a founding member of the team and serves as a coach supporter and trainer for the Texas league. Tim is passionate about helping every kid find a place where they can participate and thrive.

TEAM FOUNDER - Rick McGrath
Rick McGrath is a dad, community leader, taco lover, and recreational mountain biker! Rick has been theTeam Director since 2018. At NTX NICA Cycling, our mission is to build a league that gives every North Texas 6-12th grader an opportunity to grow their mind, body and spirit on a bike!

TEAM DIRECTOR - Brady Bowling
Brady Bowling is a recreational mountain, road and gravel cyclist and is a team director and assistant coach. He joined NTX NICA in 2019 with his son, and enjoys biking with his whole family. Brady believes in NICA's values of fun, inclusivity, equity and respect and strives to instill these values in the athletes he coaches.

TEAM DIRECTOR - JJ Cawelti
JJ is a recreational mountain biker. She also enjoys road and gravel riding. She has more than 20 years experience in leadership and organizational development. In addition to her involvement in NICA, JJ is an Ambassador with Dirt Side SIsters, an organization dedicated to getting more women on bikes.

Jamy Vogel
Jamy is a women's pro racer and rides enduro, cross country, and cyclocross. She raced USAC collegiate level mountain biking for the University of Texas at Arlington and recently took the top prize at the FWMBA Sansom Enduro Race. Jamy coaches riders at the West practices at Gateway Park.

Jennifer Williams
Jennifer leads the practices for the North practice group at Northshore.

Miles Hansen
Miles is a recreational mountain biker who loves not coming in last place at the races and enjoys road and gravel riding. Miles loves riding with his family and forming new friendships through biking. He believes in NICA's core values and loves to see kids grow both physically and mentally by learning the values of respect, hard work and teamwork. Miles leads the practices at Rowlett Creek Preserve.

Romain Taupier
Romain is an expert class enduro racer, cat 3 crit racer and former elite BMX rider. Romain was a Texas finals state champion, finished either at the world finals and has achieved ten top ten finishes at USA cycling nationals. Romain leads the West practices at Gateway Park.

Shawn Stewart
Sean is a lead coach at the Northeast practices at Erwin Park.

Todd Littleton
Todd is a pro class racer with more than 25 years experience riding enduro, cross country, cyclocross, crit and BMX. Todd holds multiple state championships, 20 top ten finishes at ABA/NBL BMX nationals and most recently took the season championship in the Texas Enduro Cup Pro Class. Todd leads rides at the West practices at Gateway Park.
Thank you to our sponsors